RBI New Guidelines for Credit Card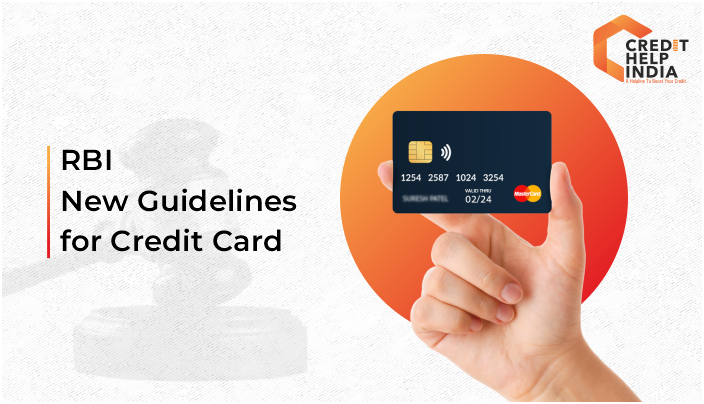 Wednesday, December 7, 2022
If you're like most credit card users, then you should know about the new rules RBI has put in place. Started from 1st October 2022, there are a few changes that will affect how you use your card. Don't worry though, we're here to break it down for you and tell you what you need to know. So read on to find out more!
How will the RBI new rules for credit card benefit you?
Approval of credit limits


While some cardholders may like the concept of having their card limit automatically increased. However, did you realize that a rise in credit card limits might impact your CIBIL rating? This is because a higher credit card limit essentially indicates that you borrowed the higher limit from the bank. Your CIBIL score is negatively affected by a higher limit. The card issuer will no longer be permitted to automatically raise the credit card limit according to the new RBI regulations that has been effective from October 1, 2022. Additionally, the cardholder must agree to any adjustment in the credit limit. Additionally, the RBI has mandated that the issuer have written permission before changing the card limit.

Credit Card Tokenization:


When buying online in the past, websites used to save your card information, including credit and debit card numbers, names, and CVVs for future use, but this posed a security concern. Your card information may be exposed in the event of a website hack or data breach, which might be a major issue. Card information is used by third-party payment apps to transmit funds from banks to platforms. In order to protect such transactions, the RBI has created a card tokenization system that encrypts credit card numbers. Customers' credit card information will no longer be used for transactions by third-party payment apps as a result of the new regulations. The credit card numbers will now be converted into an encrypted token number that will be used for transactions. This rule has been effective from 1st October 2022.

Card-issuers to seek One Time Password (OTP)


Earlier, there have been numerous cases reported where credit cards have been activated and charged without the knowledge of the credit card holders. But now with the new rule implemented, this will not happen and the card issuer will not be charged. If a cardholder does not activate the card within 30 days of receiving it, the issuer must first get a one-time password (OTP) from the cardholder. Furthermore, if a cardholder refuses to activate the card, the credit card issuer shall deactivate the card within seven working days without collecting any further costs.
The three new RBI guidelines will have a positive impact on credit card payments online by increasing safety.
FAQ
Is tokenization of credit cards required?


Tokenization is not required, though if a user chooses not to tokenize his card, every transaction will require user to enter the card information. But in the case of customers who make these payments via cards, they won't go through without tokenization.

How to get a token?


After a customer submits all of their card information for a purchase, they will click "securing your card as per RBI requirements" as their first step toward tokenization. Once finished, the merchant will ask the operating bank to create a special token just for that transaction. The merchant will submit the request to the card network after receiving approval.

The card issuer will send the buyer an OTP through email or cellphone, which must be entered on the bank page before the token can be generated. The merchant will receive the same token in the mail. In case there are any technical problems with the transaction, he can preserve it with the customer's phone number and email address.