Bad Credit Practices that lead to Bad Credit Score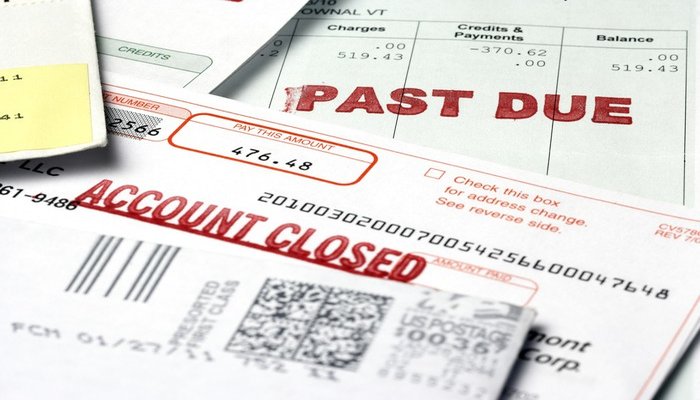 Tuesday, January 22, 2019
Do you know that there are bad credit practices you might be following unknowingly, and they are the reason you don't have a good credit score? Sitting on these habits will not help you to improve credit score. You must check cibil score by pan card and take into account the reasons where you are going wrong and avoid those practices in the future in order to improve credit score and be a loan worthy candidate.
Achieve an ideal credit score!
But first, know what is an ideal cibil credit score. A CIBIL score lies in the range of 300-900. A decent CIBIL score is one that is 750 or above. Needless to mention, the better your credit history is, the higher your score is going to be.
Please note that CIBIL is one of the four authorized credit bureaus in India which provide a credit score. Others are- Equifax, Experian and CRIF High Mark. However, CIBIL score is most widely used by lenders in India to determine eligibility for loans.
The credit score is calculated on the following basis.
In order to arrive at the credit score, CIBIL first gathers a large amount of data (on a monthly basis) from your lenders, which includes:
Your current as well as previous payment history on all your loans and credit cards
The total available credit balance
The number and age of your loan as well as credit card accounts
A complex mathematical formula is then used to calculate your credit score based on the data collected. It also includes other credit-related data that the lenders send to the credit bureaus.
Common mistakes pulling down your credit score
A lack of awareness on how the credit score is calculated as well as other important factors might drag your credit score down. So if you want to know how to improve your credit score, read on to find out common mistakes that you should avoid.
1) Missing loan or credit card payments
This one is a big no! It so happens that you have an unexpected spending emergency like medical expenses etc., that might make you skip one or two payments and later make a full payment in a month or two. While you think this will not affect your score, it actually does! It is a very common mistake. A single delayed payment will cause your score to fall. Making a full payment, later on, does not undo the damage caused by the initial delay. So set monthly payment reminders to increase cibil score. You can even automate these payments to be debited from your bank account.
2) Applying for a loan via multiple applications
Most people are not aware of the fact that each time you make a loan or credit card application, the creditor makes a 'hard inquiry' on your credit report. This hard inquiry leads to a fall in your credit score. To improve credit score, you must thoroughly research the several offers online and only apply to the lender where you believe you have the highest chance of succeeding. Also, remember that each loan rejection also leads to a fall in your credit score. Thus, it is advisable to only apply where you think you have the maximum likelihood of being approved.
3) A large number of unsecured loans
An unsecured loan is defined as a loan which does not require collateral. Personal loans and regular credit cards are the most common examples of unsecured credit. If you possess too many unsecured loans, it indicates that you might have too many monthly repayment obligations and this does not reflect well on your credit score. Lowering the number of unsecured loans will help you improve cibil score.
4) High spending against credit card limit
Even if you spend more than 50% of your credit card limit, it implies that you are hungry for credit and do not have a solid spending discipline. This can affect your credit score negatively. To increase credit score, make sure that you do not surpass 50% of your credit limit. This will shield your credit score from a negative impact.