How to improve CIBIL SCORE?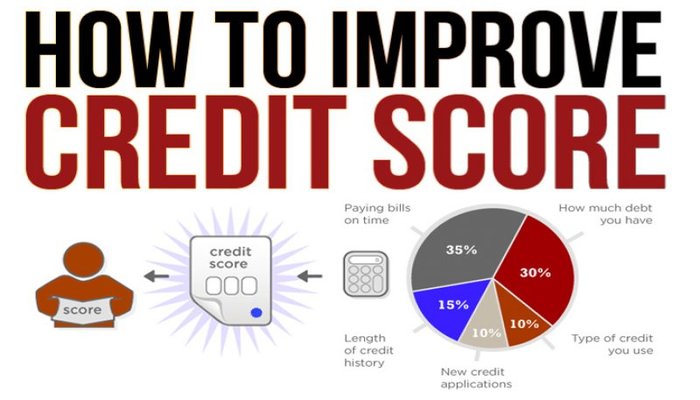 Monday, February 25, 2019
What is the Cibil Score in India?
CIBIL Score is a three-digit number varies between 300 to 900. The more you're closer to 900 scores, the greater you get a credit card or loan approval process. A decent credit score is considered to be greater than 750. CIBIL Score is a summary of the individual's credit history which depends on the regular repayment of the credit taken by an individual within the due date. To be eligible for any loan or credit card, one must have a credit score of 750 or above. Now you can check free cibil score at Credit Help India's website at rs 99/- with free credit consultation.
Continue Reading: Cibil Login Free
How to improve CIBIL SCORE:
1. Eliminate high credit card balances
2. Use a credit card only as much as you can repay within the due date.
3. Communicate with your bank and close the payoff credit amount month by month.
4. The lender may make mistake while dating entry. Errors should be rectified within a period of 30 days when you face any false transaction is being made.
5. Don't apply for a new credit card before clearing the old issues
6. Keep the old credit card account which has good repayment history.
7. Timely paying off your credit amount will improve your score.
8. Don't use your credit card for more than 30% purchase. 30 percent and lesser the 30 percent will be good.
9. If you keep credit utilization low it will help for a good cibil score.
10. Do you have a poor credit score? Then try getting a secured credit card by paying a fixed deposit of nominal amount. You can make use of ICICI Bank, Citibank, SBI, DCB Bank, Axis Bank etc. ​These banks and financial institutions like credithelpindia.com will provide you higher credit limit with better terms and conditions.
11. you may also negotiate for paying a debt to the collector.
12. Request a raise to your credit limits by calling the credit card company.
13. Inactive credit cards, charges will be applied when there is no activity for the last 6 months.
14. A person having a good credit history can make you as a co-signer that means you equally responsible for all debts.
15. Instead of all unsecured card with card limit, open a secure credit card and reports in all three bureaus
16. Late payments will affect your credit score negatively up to seven years.
17. Increase your credit card limits.
18. After paying off the credit balances wait for the entire billing cycle before using it.
19. Low balance moves the individual to lower debt to income ratio and raises your score.
20. Having trouble to meet ends meet, contact your bank get time.
21. Don't open numerous credit card that you don't need.
22. It's okay to request to check your own credit report.
23. Having credit cards is more important to responsibly manage them.
24. Closing an account doesn't mean it go away.
25. Pay EMI in a timely manner.
26. Avoid multiple loan or credit card usage in a short period of time.
27. Bad Credit score will be less than 650 range value.
28. There is a possible credit check report for free.
29. For credit score check free online, call toll-free- on 1-877-322-8228.
30. Contact Credit Help India to improve credit score in India.
What is the range of Credit Score in India?
1) 300-900 is the range of CIBIL score value.
2) 750-900 is the range of good CIBIL score.
3) 650-750 will the most of individual facing rejection on loan applying.
30% lesser usage of credit card
Frequent purchases on credit basis will make your credit score low. By using 30% and lesser the 30% of credit card and repayment of credit balances will gain CIBIL score.
CLEAR THE OLD ISSUES
Before opening a new credit card, clear the old credit card balances. If the old credit card which has been cleared with good CIBIL score, maintain that old credit card. It is being helpful to get a loan with the CIR report of CIBIL score. Keeping a good account as long as you can by not closing the credit card account will be a solid proof for repayment history.
How to improve credit score immediately
Good credit score always comes in above 750 range and resolving balance for this is about 20-30% If the CIBIL score ranges are between 650 and 750 then the resolving balances will be in high percentages like 40-50%. Even one late payment can drop your CIBIL score value by 60-70. If it is continued for two or three months then it may decrease score value by 90-100. So make sure that the CIBIL score ranges to be in the good value. Late payment of credit balances by two or three months will affect even after two or three years when the individual planning to get a loan.
Pay for delete
Negotiate a pay for delete in writing with the collector. After getting the return agreement only should pay for the collection amount. When the individuals have a score of 650 then forward plans on how to improve cibil score immediately? by negotiating pay of delete with that agreement only pay the collection amount and delete the account.
Raising the credit limits
Request a raise to your credit limits by calling the credit card company. If they are agreed to increase your credit card limit then there will be a hard inquiry process is done under new credit.
If you really want to improve your credit score in 30 days enlisting with the help of a cibil score repair agency like credithelpindia.com. The cibil score improvement agency is a solution provider to repair your credit score and get a loan immediately.