What Is A Credit Report? And Why Is It So Important?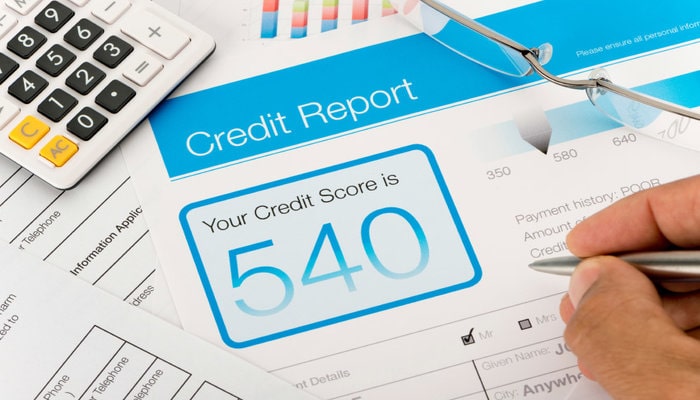 Wednesday, January 23, 2019
A credit report is a comprehensive summary that describes your credit history. The report is prepared when your lender, be it a bank or a non-banking financial institution furnishes information to credit bureaus. This information obtained from several lenders is compiled into a single credit report. So it is crucial to check my cibil score before applying for a loan.
What types of information does your credit report exhibit?
Continue Reading: How to apply for credit card?
With intent on how to improve your credit score, when, for the first time you read your credit report, the exercise can be very daunting, particularly when you've had many accounts over a prolonged period. Being aware of the types of information that usually appears on your credit report makes it ever so plain-sailing to grasp and follow.
Personal information – This section includes your name, gender, date of birth, PAN card number, driving license, passport etc.
Contact information – This part contains your telephone number, mobile number, current, and permanent address and email-ids.
Employment information – Here information about your occupation and income as reported by your lender is laid down.
Account information – This comprises of data centering on your revolving accounts, installment loans, open and closed accounts, account repayment history, latest loan and credit card applications, collection accounts about unpaid debts and finally public records including bankruptcy, foreclosures, and repossessions.
How does information make an entry into your credit report?
The credit bureaus or the credit reporting agencies are the sole governing bodies to maintain your credit report. The financing companies you deal with have already pledged to convey information about your debt standings to the credit bureaus (either one or all three of them). The latter then update your credit report with the received bits of information. Most of the updates concerning your credit card or loan accounts happen on a monthly periodicity.
However, sometimes a few businesses don't take to a monthly updating mechanism. They only arrive in the scene while notifying the credit bureaus in the event you seriously become delinquent regarding your payments. The credit bureaus also have set well-defined guidelines on how to improve credit score in India knowing which is worthwhile to deftly handle your credit and debt accounts.
At what frequency should you check your credit report?
You should arrange to receive your credit report once every year to ensure that the recorded data is accurate. You should screen your credit report more often if you've suspicions of potential identity fraud. At the same time, you should seek your credit report many times if you're deliberately attempting to improve credit score or if you soon plan to apply for a big loan.
There are different ways by which you can order your credit report. It can be obtained free-of-charge from a government-sponsored website, through a complimentary promotional offer or accessed through any of the credit bureaus by paying a definite amount.
Why is your credit report so significantly relevant?
Various businesses resort to checking your credit report to appraise and make decisions about your creditworthiness. Before approving your applications for credit cards and loans, banks carefully scrutinize your credit report. Landlords, while renting out, occasionally turn to your credit report to ascertain your reliability. A few employers also review credit reports as an optional part of their recruitment process. Therefore, your credit report can greatly impact the different facets of your life and this explains why all the information that your credit report bears must be correct and favorable.
Your credit report is also the lone source of information pertaining to your credit score. Many lenders take recourse to track your credit score apart from the report. The credit score becomes functional in grading your credit report. High credit scores imply positive and commendatory credentials whereas low credit scores indicate poor and disapproving suitability.
It becomes imperative for you to be cognizant of the ways like how to improve credit score. In the present times, every individual must, therefore, understand the definition of a credit report and the underlying pointers it signifies. It's one of the most vital documents that makes or breaks your financial life.