Why Is Your CIBIL Score Important For A Personal Loan?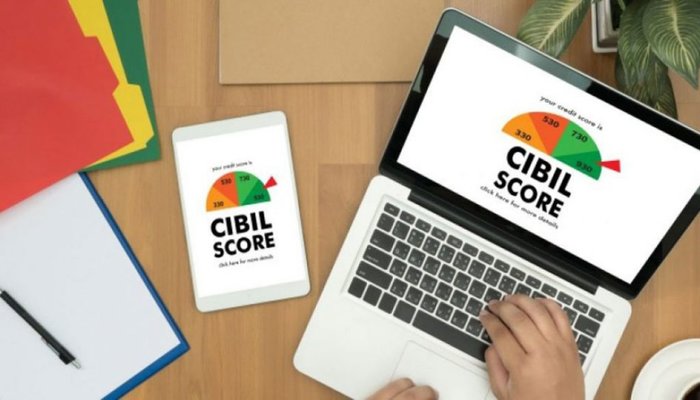 Wednesday, January 23, 2019
If you have unexpected bills and are short on cash, a personal loan might help you meet your financial responsibilities. This type of loan can be used for a variety of objectives, like remodelling your home or taking a vacation. Personal loans are free of commitments, and you do not need to declare the purpose of the borrowed funds. When you've decided to get a personal loan, the following step is to apply for one. To apply for a personal loan or contact a bank for one, you must meet specific requirements that qualify you for one.Your minimum age or details about your monthly earnings are examples of such requirements. Aside from that, you'll need a solid credit score to receive a loan, which will be adequate to get your applications approved. If you don't have a high enough cibil score, it's time to start thinking about ways to raise it from 500 to 750..
The CIBIL Score Criteria
Continue reading: The Cibil Controversy
Having the best cibil score for a loan indicates that the individual who has it is creditworthy. And these figures are crucial, especially when the bank is evaluating whether or not to approve your personal loan.Banks and other institutions that follow your financial records or behaviour collect information about your creditworthiness. All of these factors are combined to give a final score that indicates the applicant's creditworthiness.
What Credit Score Could Get You a Loan?
The minimal score required to be approved for a personal loan is roughly 750, with any number above indicating that the applicant is creditworthy. The applications would be processed fairly and efficiently. Credit scores generally vary from 300 to 900, with 300 being the lowest and 900 being the highest.Because personal loans aren't really secured, banks are more vulnerable to them, a solid credit score is almost a necessity to receive one from any bank. A good score is similar to a character certificate in that it reflects an applicant's creditworthiness.
Using Professional Assistance
While you may have assumed that meeting the fundamental criteria would entitle you to a loan approval, the fact is that the borrower's creditworthiness is the most important factor in any application that is likely to be accepted. There are a few things you should do before applying for a personal loan.
1. When you apply for a personal loan, the bank will check your credit score right away. So, in order to avoid an awkward encounter, it's a good idea to check your own score before you even apply.
2. A good score should be between 750 and 900, and if it goes below that range, you will almost certainly be rejected. It's advised not to apply because it could hurt your grades even more.
3. If your application is denied, do not file another one because it will simply hurt your credit score.
4. If your credit scores are 750 or above, use them as leverage to negotiate with the bank for a better loan policy or a cheaper interest rate. The higher your CIBIL score, the better your bargaining position.
What Should You Do If Your Cibil Score Is Low?
If your credit score is worse than you thought, following actions can help you increase it to some extent.
1. Identifying the issue, i.e. what has impacted your credit score. Issues can include late payments for credit and loans, among other things. Late payments are a common cause of a poor credit score since they demonstrate that the person is unable to manage their debts responsibly.
2. Make certain that you do not get behind on any payments and that you pay your bills on time.
3. If you are rejected for a loan, don't apply for another one because it will damage your credit score and your chances of getting a loan in the future.
4. Make sure you don't go over your credit limit.
When you are in terrible need of financial assistance, these basic methods may not be enough. This is the time to hire professionals. There are professionals that can assist you in determining, analysing, and improving your credit score so that you may obtain the loans you require without difficulty. So the next time you're having problems with getting your credit score call an agency with a team of professionals who can provide you with several practical solutions to increase your credit score!