Your CIBIL Score For A Personal Loan Is Important And Here's Why!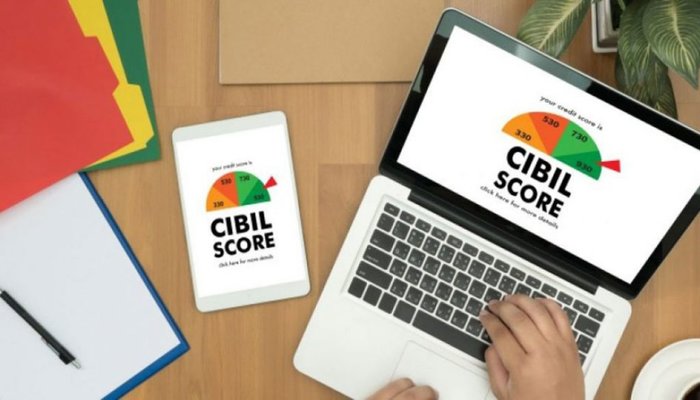 Wednesday, January 23, 2019
If your expenses are emergent and you are in dire need of funds, then a personal loan can help you go across these obligations. Such a loan can be availed at very short notice for various purposes such as redesigning your home or going out for a vacation. Personal loans are devoid of any obligations where you need not specify the purpose for that borrowed fund. Once you decide to get a personal loan, the very next step is to set out for applications. To be able to apply or approach a bank for a personal loan, you need to fulfill certain criteria that would make you eligible for a cibil loan. Such criteria may involve your minimum age or specifics about your salary per month. Apart from that, you will also be required to have a good cibil score for loan, enough to get your applications through. If you don't have enough score then it's time to start planning about how to increase cibil score from 600 to 750.
Criteria For A CIBIL Score
Continue Reading: Cibil Dispute
To have the best cibil score for loan would mean that the person having them is worth loans. And these numbers have a major part to play especially when the bank is deciding to approve your personal loan. The information of your creditworthiness is collected from banks and other institutions that track your financial records or behavior. All of these are munched into an aggregate which produces the final score indicating the applicant's creditworthiness.
What Score Can Get You Through For Loans
The minimum score that would approve your personal loan is around 750 and any number above it would mean that the applicant is worthy. The applications sent would be justly processed without any hassle. The general scale of credit scores ranges from 300 to 900 where 300 is on the lower ends while 900 being higher. A good score is very much of a requirement to get a personal loan from any bank since these loans aren't essentially secured and that makes it more vulnerable to the banks. A good score is much like a character certificate except that it really adds up to the creditworthiness of an applicant.
Taking Help Of The Professionals
While it may be the case that you thought your basic criteria fulfillment is going to entitle you an approved loan but the fact is that the creditworthiness of the borrower is the key to any application that is likely to go through. Here are some steps that should be undertaken before applying for a personal loan.
1. Once you apply for a personal loan, the bank will immediately start looking into your credit score. So, to avoid embarrassing confrontation, it is wise of a decision to take a glimpse at your own score before you even step through the doors for an application.
2. A good score should be somewhere around 750 to 900 and if the number falls below that scale then your rejection is highly likely. It is best to not apply as it might hinder your scores further.
3. In case your application doesn't get through, please make sure to not file for another one as it will only lower your credit score.
4. If your scores are 750 or above, then use that as leverage to bargain with the bank for better assessment of lower interest rate or for a better loan policy. Higher the CIBIL score, better is your bargaining advantages.
What to Do When Your cibil Score Is Bad?
In case your credit score is lower than you expected it to be, then these steps can somewhat help you improve it.
1. Identifying the problem i.e. what affected your score/ Problems may include late payments for credits and loans et al. Late payments are often the primary cause for bad credit score as it shows how the person is not responsible enough to handle their repayments.
2. Be sure to not default on any repayments and make the payments that are due within the stipulated time.
3. Stop applying for loans once you are rejected as it affects your credit score further lowering it as well as your chances to get any loans in the future.
4. Make sure that you don't max out on credit.
Sometimes these basic steps don't help much when you are dire need of financial aid. This is when you opt for the professionals. There are experts out there who can help you to determine, analyze and boost your credit score so that you can get the loans you need without facing much trouble. So next time you face issues with your cibil score make sure to give a call to an agency that has a team of professionals who will offer you with multiple effective plans to improve your credit score!