How to increase CIBIL score from 500 to 750 in India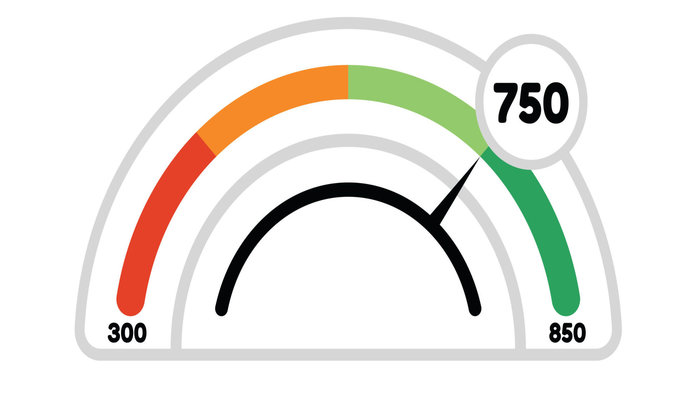 In today's credit-driven economy, a good credit score has become critical to one's financial success, as a good CIBIL score spotlights a borrower's reliability, while a CIBIL check supports the financial institution in making an informed decision prior to approving any advance. The credit rating system attempts to evaluate an individual's likelihood of paying off debt on schedule.
A CIBIL score is a three-digit numerical assessment of a person's creditworthiness. It usually falls between the numbers 300 and 900, with 300 being the lowest and 900 being the highest. A better score indicates a person's solid credit history and responsible repayment conduct. To analyze the possible risk of lending money to an individual and to mitigate losses due to bad debt, all banks and NBFCs
check CIBIL score online.
There are several ways to increase your CIBIL score:
A CIBIL score is one of the factors used to determine whether or not a person is creditworthy. An individual's credit score must be good. There are a billion ways to raise your CIBIL score from 600 to 750, including the following:
Pay off Credit Card payment on time: Making regular, on-time, and full payments is critical. This aspect has a substantial impact on improving your CIBIL score. Never fail on a loan or credit card payment, no matter how big or small it is. Only then will it leave a favorable impression on the lender.
Eliminate credit balances: A person should spend money on a credit card if he can repay it within the billing period. He should pay all of his overdue loan dues on schedule because unpaid dues and credit card balances lower the CIBIL score. Paying them on time will provide a lender a positive picture of the person.
Utilize credit prudently:
An individual should not use a credit card on a regular basis because this indicates that he or she is completely reliant on credit. An individual's credit card utilization ratio should be between 30 and 40%. Maintaining a low monthly balance reflects a
good CIBIL score.
Monitoring credit report : Every six months, the individual should review his credit report to correct any problems in order to avoid additional confusion, as certain errors are unnecessarily lowering the CIBIL score. If a person notices an error in his credit report, he should file a CIBIL dispute to get it corrected
Avoid having many loans and credit cards: Having multiple loans and credit cards with multiple financial institutions will result in a poor credit score in the future. To improve one's credit score in India, one should avoid taking out multiple loans and applying for credit cards.
Examine your credit report on a regular basis -: Examining your credit report extensively on a regular basis can assist you in identifying the issues that need to be addressed in order to enhance your CIBIL score. Defaults or late payments are examples of areas that need to be handled, and they can lower your CIBIL score. Always keep an eye on any loans or credit cards on which you have defaulted and take appropriate action.
Credit builder loan: A credit builder loan might help you improve your credit score. The funds from the loan are placed in the savings account under this arrangement. When a person pays a debt on time, it contributes to their credit history and symbolizes a good credit score. Individuals can get this loan with cheap interest rates.
Credit mix and balance: An individual's credit mix plays a significant part in determining his CIBIL score. An individual should attempt to maintain a balanced mix of secured and unsecured loans, as this will improve their credit score.
Apply for a secured credit card: A secured credit card aids in the development of credit and the application for regular credit. Banks boost a person's credit limit if they make timely payments. A secured credit card also reduces a person's credit default risk. 
Don't open a large number of accounts at once: If you want to increase your CIBIL score, you should avoid opening a big number of accounts all at once. Because applying for a lot of new credit in a short period of time indicates that a person is increasingly reliant on credit.
Don't keep applying for a credit card if rejected: So, if you want to improve your Cibil score, don't apply for another credit card right after you've been turned down for one. After a rejection, be patient and reapply later. It immediately raises your Cibil score.
BENEFITS of Good CIBIL Score
Banks provide several benefits to individuals and businesses with a strong credit score, including the following:
 Quick loan approval: Because a CIBIL score generates a favorable impression about a person's creditworthiness, it allows lenders to approve loans more quickly.
Low-interest credit: People with strong CIBIL ratings typically acquire loans with low interest rates, and lenders may even give interest on discount rates.
Less credit risk: A good CIBIL score indicates low credit risk, which implies they are less likely to miss payments. Customers with a high CIBIL score are also offered preferential pricing by banks and NBFCs. 
Credit card benefits: Lenders might issue credit cards with larger credit limits and privileges and rewards like lounge access if you have a good CIBIL score. 
A good credit score will not only help you receive a reduced interest rate on your credit cards and loans, but it will also help you get a bigger loan. A high credit score implies that an individual can responsibly manage credit, and as a result, banks will issue a credit card with a greater credit limit.
 
As a result, having a strong credit rating is quite important. Even without a credit card, a person can build an excellent credit score.