How to Maintain an Attractive Credit Score this Diwali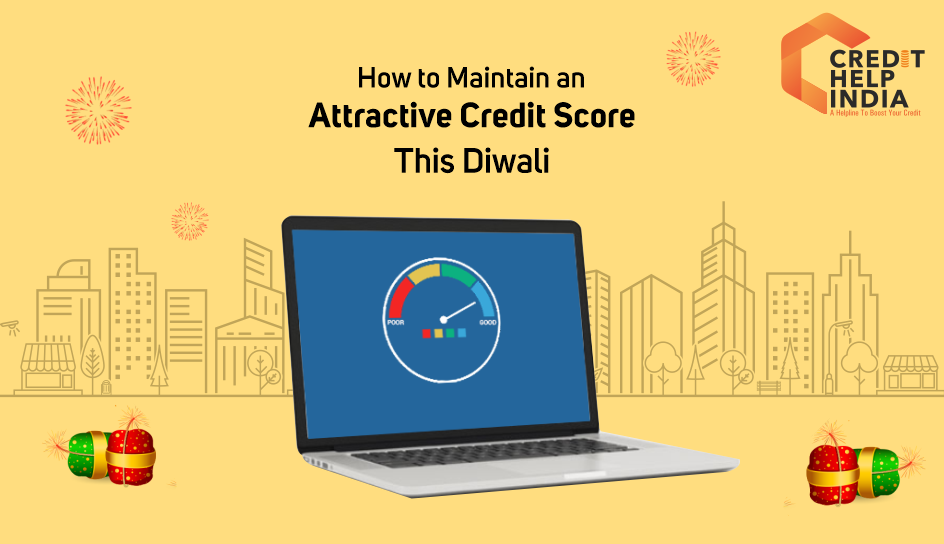 Thursday, October 20, 2022
The festival of lights, Diwali is just to bang on your doors. And with this coming, your home lightens up with attractive and vibrant lights and delicious foods. All these things let you lose all your worries and get into the deep joy of festivity. This festival also brings with it the excitement of shopping for new things which in turn motivates you to use your credit card freely.
However, this liberty of mind on Diwali for using a credit card may put you in financial trouble in the upcoming months. And surely, you would not want yourself to be surrounded with worries of repayment and credit score after this festival. So, to help you with this, we have come up with a few suggestions that can help you maintain your credit score equally well even after Diwali.
Let's explore some good ideas!
Plan Diwali Shopping in Advance
This is the best idea to plan your Diwali budget and don't go too far off your financial state. Advance planning for Diwali shopping can also help you stay burden less when this festival has just arrived. As even on Diwali daya you will have to spend a lot on sweets, food items, gifts and all. So, you can better manage all this by shopping for clothes, etc. in advance. It can also save you from spending all the money at once and thus you can spread this expense throughout a few months.
Avoid Using Your Credit Card Much This Diwali
As the festivals approach, you may find a large number of attractive offers and discounts on different platforms and even physical stores. These offers come highlighted in fancy ads and banners which may attract you for making a purchase. This is the time when you need to control the use of your credit card. It is always a wise decision to use a credit card only for the items that you need rather than for those being offered to you. Limit you're spending on Diwali must be up to 50% of the limit of your credit card.
Pay Your Bills on Time
It is always necessary to make your credit card loan repayments on time. Timely payments not only reduce the stress of loans from your mind but also help improve your credit score. Improvement in credit score will work in your favor if you apply for a personal loan, car loan, home loan, etc.
Reward Financial Security to Your Family
Protect your family this Diwali from facing a financial crisis by giving various financial security plans. These plans will make sure that the future of your kids is secure even when you are not with them. The best idea is to have a combination of PPFs, FDs, Mutual funds, PFs, SIPs, etc. You can take advice from a trustworthy adviser as they can suggest a personalized plan for you.
Conclusion
Hopefully, these tips will greatly help you maintain a good credit score this Diwali. You can check credit score using a good credit score checker. A less financial burden will help you maintain a good credit history as well as financial stability.