Know Your CIBIL Score Before You Opt For A Car Loan!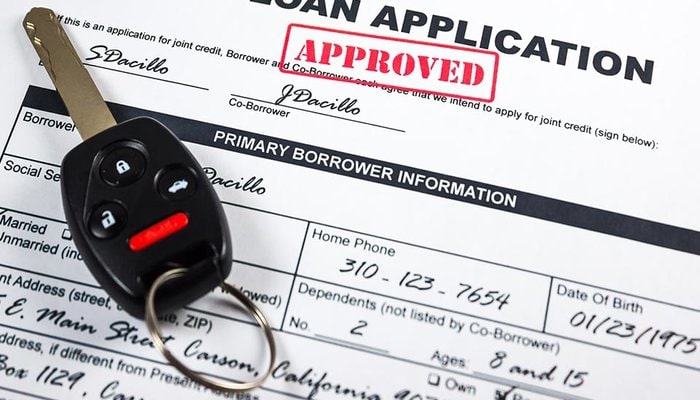 Who doesn't want to drive their own car? It is a dream that everyone wants to become real even when they can't afford it. But fortunately, there are car loan policies that can help you make your dream a reality. A car loan taken can help you get the car you want and you can pay it back with interests in due time. But to be able to get approved for a car loan you'd need to look up to certain prerequisites that would determine the whole process. The basic criteria to avail a loan is to have the minimum age requirement, salaried job and a credit score that is well above the basic need. To have the best cibil score for loan means that you have more chances of getting your cibil loan approved. But before achieving cibil score for loan, you must know how to check cibil score. In many cases, cibil score for a loan might be the primary factor for your loans to get approved.
Best CIBIL Score To Avail Car Loans
Credit Information Bureau Limited was established in 2000 to collect information on people's credit score and also to maintain information on the same where these records were used by banks to assess their applicant's credit score. The scores were collected from every financial institution that people are connected with. The database works quite simply as it just collects the financial behavior of a person when it comes to repayments and clearing credit debts. The information then is assessed and aggregated on a scale of 300 to 900 while cibil score 800 is obviously a high-end score and 300 being low. The minimum number that is required to get your loan application through is 750 or above.
Reasons That Can Be Avoided
It often so happens that when someone goes to a bank for a financial loan in buying a car, their applications don't get through in spite of meeting the basic criteria. One of the main reasons for this is bad credit scores which is a score below the accepted credit score. Applicants are often confused for they are not aware of their own credit scores. There may be a number of reasons for poor credit scores, some of them are as follows:
1. If you are late while repaying or clearing your credit debt then chances are that it is affecting your credit score.
2. Credit card companies often charge a certain amount as late fee once the borrower crosses their default time of repayments. This doesn't affect the borrower directly but that overdue affects the credit score in the long run. To keep your scores consistent, make sure you keep paying off the credits consistently.
3. Failure in repayments for credit line such as credit loans and overdrafts also are tagged as poor financial management which again affects the credit scores.
4. If your application for a car loan doesn't get through then wait till you are ready to apply again after knowing your credit score. But if you keep on applying and getting rejected at the same time, it affects your credit scores too and is not much of a help when the scores are really low. 5. If you are applying at different places for loan approval then the institutes will always end up requesting the same information at the very same time. This often is viewed in a negative light which increases the chances of a low credit score.
Is It Possible To Improve Your CIBIL Score?
Well, it's not that hard to get good scores these days with so many professionals out there ready to assist you with the entire process. Even the ones with really bad scores can get easy loans with some guidance from these experts. If you search the internet you will find companies that hire experienced and skilled personnel who can assist you with their expert insights and ensure you get a better and much-improved score. This is not all, with these companies you will also get access to multiple plans that have been designed specifically to boost your credit score. All you have to do is consult the professionals and pick the right plan for yourself and soon you will achieve improved credit scores and will be welcomed to a world of opportunities.