Credit Score Decoding! Is It A Boon or A Bane?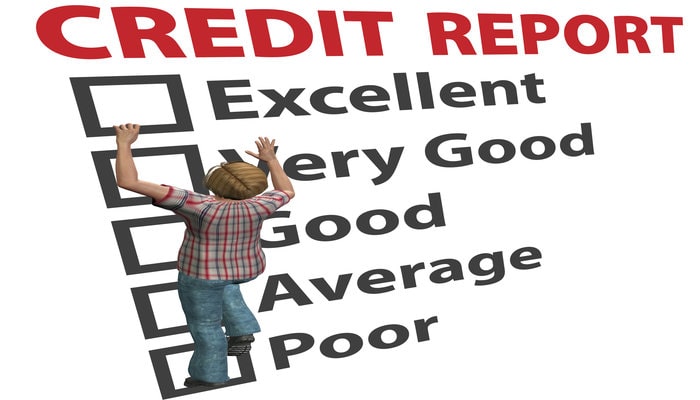 Wednesday, January 23, 2019
Credit cards have now become an indispensable element of most people's life. With the increased use of credit cards, it's more important than ever to grasp the value of your personal credit reports and credit score when applying for a loan. We'll look at the basics of a credit score, such as its definition, ranges, and meanings, as well as techniques to enhance your credit score.
Continue reading: Free credit report
What Is The Definition Of A Credit Score?
When you utilise credit, you're basically borrowing money that you promise to pay back within a certain amount of time. A credit score, also known as a CIBIL Score, is a statistical method for determining an individual's likelihood of repaying a loan. A credit score is a three-digit number that represents your credit history as a whole.
A credit score's range
The credit score is a number that runs from 300 to 900. Maintaining a credit score near 900 indicates that the creditor is confident in your ability to repay loans in a timely and precise manner.
The credit score is calculated by numerous credit bureaus, each using their own proprietary algorithms. The most important aspects of your credit score calculation are your credit card and loan repayment habits.
Credit Score Interpretation
It's a common fact that your credit score is the most important factor in determining whether or not you qualify for a loan or a new credit card. Here's a summary of how your credit score may influence the approval or rejection of your application.
Borrower who is a first-time borrower – from 1 to 5
New borrowers do not have a credit history. They are categorised by CIBIL on a scale of 1 to 5. The biggest risk is indicated by "1," while the lowest risk is indicated by "5".
Bad – between 300 and 599
The chances of your application being denied are extremely high. Late EMI or credit card payments are seen as the most important factors for a poor credit score.
Good – between 600 and 799
Your loan or credit card application has a good chance of being accepted. This range indicates that you're a responsible borrower who has kept track of all previous debts.
Excellent – between 800 and 900
It is true that you have found your sweet spot. It shows a detailed history of all credit repayments. It entitles you to access the best credit card and loan deals available from a variety of lenders.
How can you raise your credit score?
These helpful hints can help you get started in the correct direction.
Make sure you make your loan or credit card instalments on time and for the exact amount.
Extending your credit to an excessive degree is not a good idea. Unwanted credit card offers may appear to be very enticing to accept, but they will not help you increase your credit score.
Is there ever a time when you should overlook your past due bills? If you're having trouble repaying your debt, let your lender know so they can work with you and establish a more comfortable repayment plan. If you tell them you're having problems, they could be willing to work with you.
You should be aware of the type of debt you are carrying. You should be aware that credit from a variety of lenders might have a negative impact on your credit score.
Ensure that you have a modest outstanding debt to the best of your ability. If you use your credit card near its maximum all of the time, you risk being judged negatively.
Your credit applications should be limited. Many simultaneous hits can indicate a lack of integrity in your talents.
You must realise that improving your credit score does not happen overnight. Allowing creditors to study your credentials over a long period of time is suggested. A longer period of continuously good credit is always preferred over a shorter period of acceptable credit.
Last but not least
As a result, today's free credit score is quite important. If you ignore this reality, your financial well-being will almost certainly be jeopardised. Anyone can get sufficient knowledge and expertise on how to raise credit score and keep a sustainable and good track record by following the guidelines listed above.